Beach Dubbin' is a show dedicated to all types of Volkswagens.
Being big car fans, and well anything with an engine or motor that you can control we naturally headed on down to take a look.
This event is not for profit and all money raised went to local charity Pompey in the Community. The main sponsors of the event were JK Motor Services Ltd, Farmer's Choice and Just Kampers
So lets cut to the chase! We had a great time wandering round speaking to all the owners, admiring all the cars and stopped off for some refreshments along the way. Unfortunately we weren't able to fly safely from the common on the day for many safety reasons.
We did however manage to capture some pretty cool photos!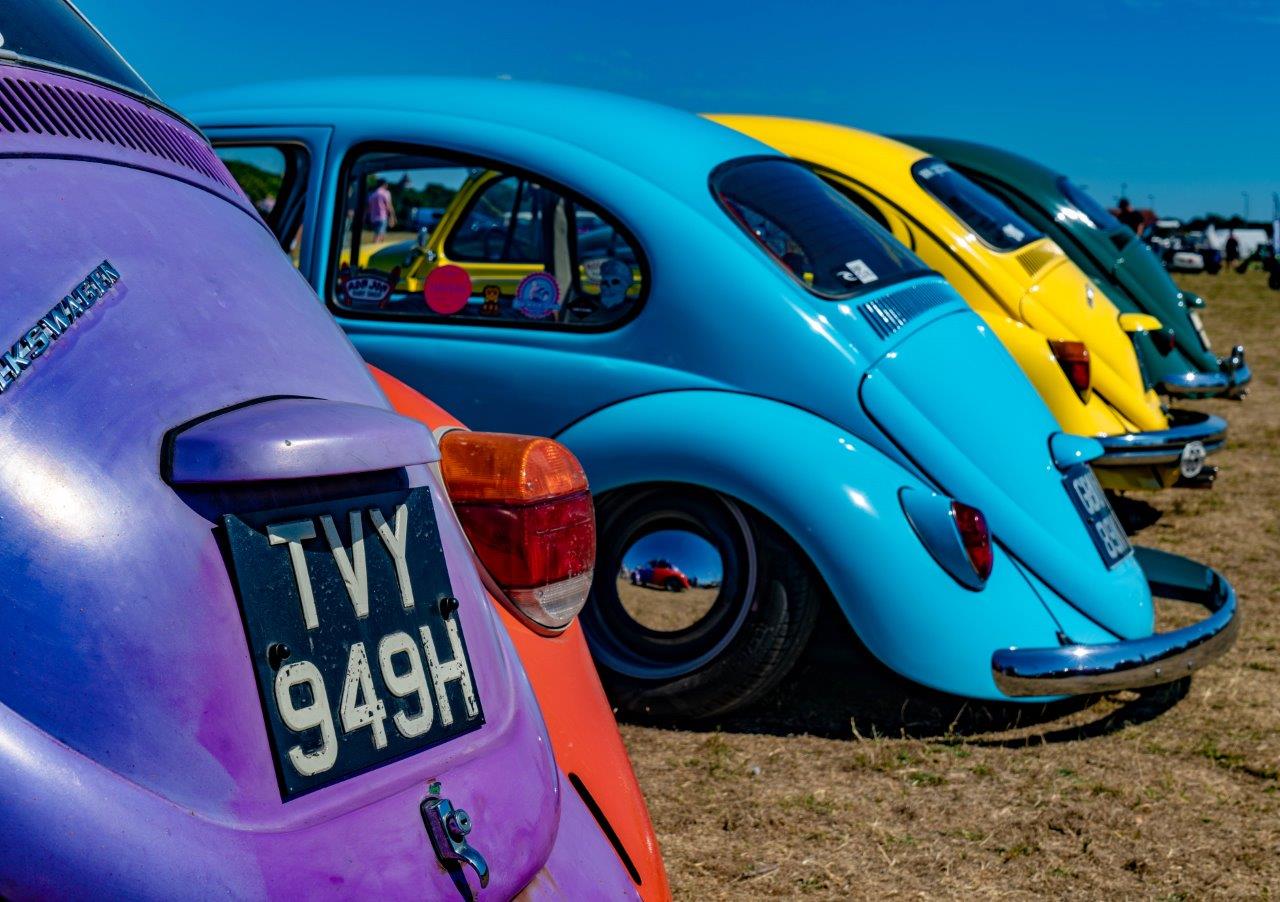 The cars ranged from work in progress, heavily modified to meticulously restored classics, It was a real treat for our eyes to see so many different cars.
Don't worry we can capture imagery of events like this from our drones but as with all flights we have to be 100% satisfied the flights can be made safely.
We met Lauren and her sister Chloe over at 2 Sisters and our Sara purchased an awesome Flamingo mug. They are a local Graphic Design company the specialise in design and sign writing. Their sign writing is hand painted and can be undertaken onsite!
After having a bit of a wander around the event we stopped off for a Iced Mocha over at Tea Leaves & Coffee.
As you can see the event didn't just involve Volkswagen fans and owners, local businesses got the chance to get out there and sell their products, merch, food & drink. It was great to see local businesses supporting local causes too such as Vinnies Vintage Vehicles with their almost identical replica Herbie! They were raising awareness for pollution and rubbish but highlighting the crisis we're currently in particularly relating to plastic in our oceans.
To help with this crisis please do get in touch with The Final Straw Solent
Aside from the VW's and local businesses being out and about there was a stall full of retro BMX's and American Muscle Cars! Right up our street literally.
It was amazing to see so many people enjoying the event. Thanks to everyone for your efforts in making it happen.
OK by now you might be used to scrolling to the bottom looking for our videos. We were having such a good time on the day we decided photographs would suffice for this event. Hopefully it has given you a taster of what it was like and sparked your interest in being involved in next years event.
Here's our super short clip of the event.